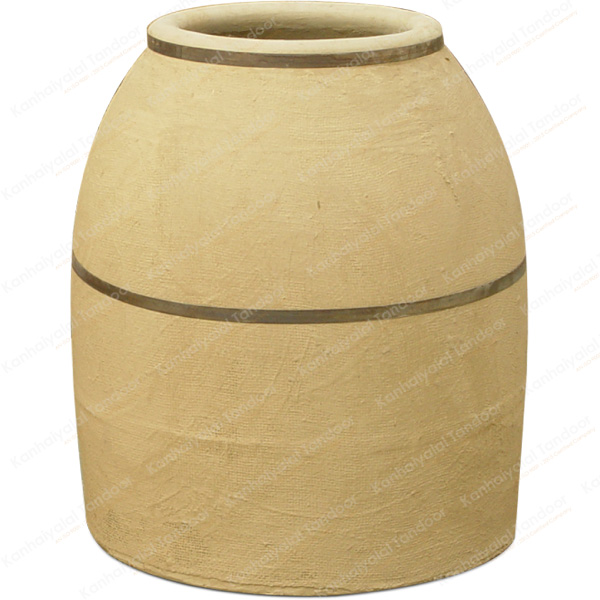 Banquet Kitchen Tandoor, Restaurant Kitchen Tandoor
Clay Tandoor
If you are looking for the best tandoori clay oven manufacturers in India, Kanhaiyalal Tandoor Pvt. Ltd. is the only place for you! We have imbibed our years of expertise in tandoor cooking into our modern designs of clay ovens. The pots of these ovens are made with a mix of specialised clay, all made by our skilled artisans. This allows for optimum thermal shock resistance, making us the leading suppliers of these ovens.
Our long clientele list includes many restaurants, resorts, hotels, caterers and private individuals. The pots are made with a special in house clay mix for maximum thermal shock resistance. Low operation cost due to efficient insulation and balanced burner combustion.
Why Us?
Besides the expertise used in making these clay ovens, we also promise lowest operation costs – thanks to the efficient insulation and balanced consumption of burner that these pots provide. The pots are very stylishly designed and allow for easy operation, followed by easy cleaning.
If there is any confusion regarding these products, you can reach out to our executives anytime! For those staying abroad, worry not! We are exporters of these great ovens and we ship all over the world!
THE MOST COMMONLY USED Clay Tandoor DESCRIPTIONS
Model
Width
Mouth Dia
Length
Height
Weight