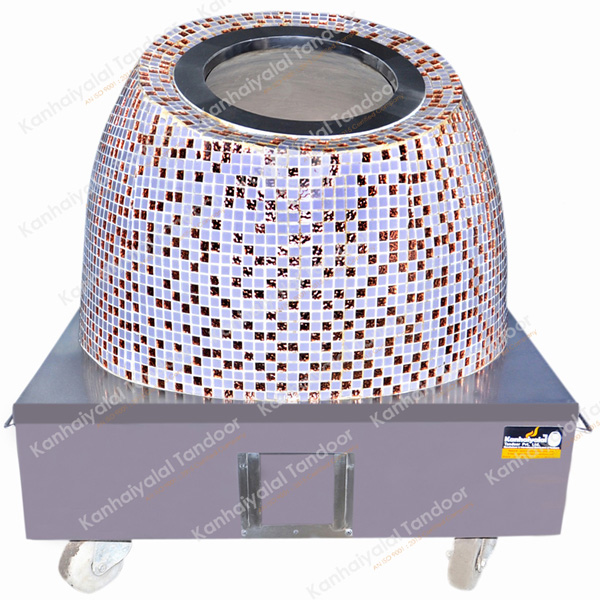 Live Kitchen Tandoor
Mosaic Tile Tandoor
Kanhaiyalal Tandoor is one of the biggest names as Mosaic Tile Tandoor Manufacturers who are serving this industry from generations with their user-friendly and innovative tandoor designs which offer high durability and efficiency.
If you are in search of the best deal for Mosaic Tile Tandoor Manufacturers, you have reached the right place! Kanhaiyalal Tandoor Pvt. Ltd. is the one stop solution to all your ovens and tandoor needs. We are the leading suppliers of the very efficient mosaic tiles tandoor that are a huge hit amongst the restaurant owners and pizzerias.
What's special?
Our mosaic tile tandoor are designed for maximum fuel efficiency, without compromising on the temperature maintenance or taste retention. The mosaic tile tandoor that you cook with these ovens have the delicious aroma and taste of the authentic Italian pizzas. It has a stone based structure and comes with a double body for maintaining perfect heat while cooking.
This mosaic tile tandoor is manufactured with the most excellent quality of stainless steel which offers the highest eminence and thermal insulation and also gives every delicacy the required tenderness and an also taste.
Kanhaiyalal Tandoor is also one of the leading exporters of these mosaic tile tandoor and you can easily get in touch with us to finalist which model of oven is well-suited to your need. Call us today!
THE MOST COMMONLY USED Mosaic Tile Tandoor DESCRIPTIONS
Model
Width
Mouth Dia
Length
Height
Weight