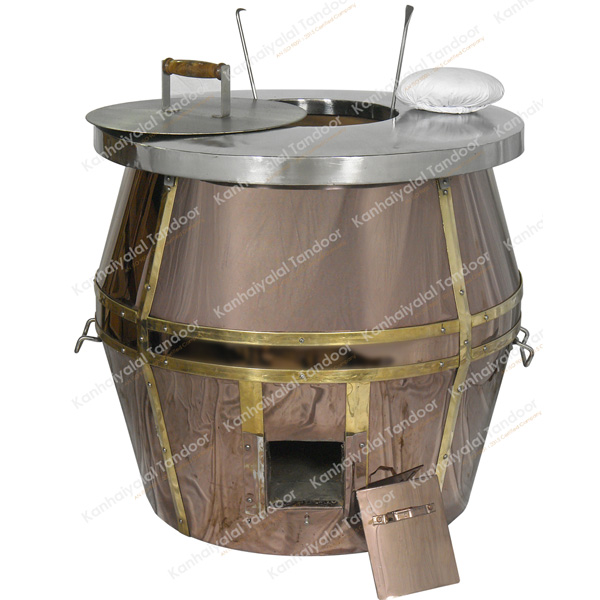 Live Kitchen Tandoor
Rose Gold Barrel Tandoor
Kanhaiyalal Tandoor is an eminent brand known as passionate Rose Gold Barrel Tandoor Manufacturers giving the taste of modern innovation to tandoor's. Rose Gold Barrel Tandoor is a great piece with exceptional antiquity in its design which not only offers efficiency but high endurance too. Kanhaiya Lal tried to re-define the old approach into modern etiquettes that made the life of chefs easy to make authentic succulent and tender tandoori items.
Because of its unique design, Rose Gold Barrel Tandoor maintains the high temperature for long which essential to cook tandoori items. This is extensively used in various hospitality institutions like restaurants, hotels, native food stalls, and canteens. Rose Gold Barrel Tandoor offers dimensional accuracy, uniform heating, and resistance to corrosion.
This Rose Gold Barrel Tandoor is developed by using high-quality raw material with modern techniques as per the international market standards.
Features
Excellent dimension accuracy.
Optimum design finish.
Reliable and Durable.
Corrosion Resistance.
THE MOST COMMONLY USED Rose Gold Barrel Tandoor DESCRIPTIONS
Model
Width
Mouth Dia
Length
Height
Weight