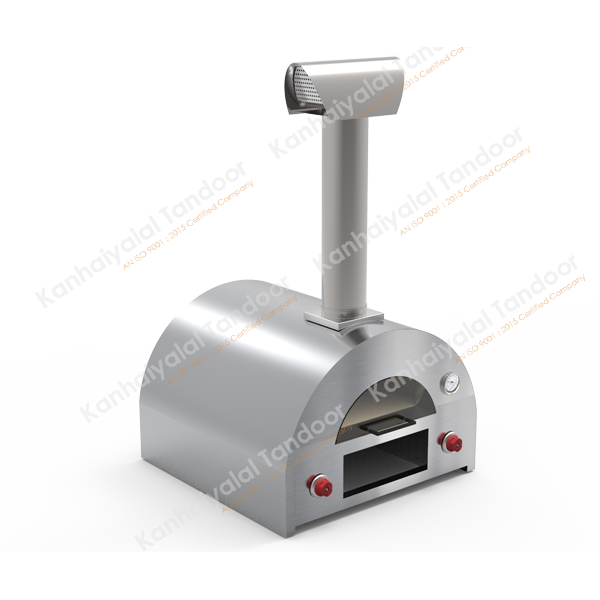 Pizza Oven
Stainless Steel Table Top Pizza Oven (Trolley Optional)
Your search for the best Stainless Steel Table Top Pizza Oven manufacturers ends with us! Kanhaiyalal Tandoor Pvt. Ltd. is one of the leading suppliers of the Stainless Steel table top Pizza Ovens. We have put in years of expertise and dedication for food into our baking and cooking products such as the stainless steel pizza oven. That is what has got perfection to these machines and increased their demand worldwide.
What's special?
Our table top stainless steel pizza oven has a unique design that speaks of class, intricacy and delicious food! This product from us has the skill of Indian craftsmanship coupled with international standards of safety and health code. These ovens are great, not only for large restaurants or pizzerias but also for personal use in gardens, outdoor parties etc. This product ensures that you get the wholesome taste of authentic Italian pizzas in your mouth each time you bake one!
We are famous exporters of these stainless table pizza oven. So, no matter where you are based, you can reach out to us today!
THE MOST COMMONLY USED Stainless Steel Table Top Pizza Oven (Trolley Optional) DESCRIPTIONS
Model
Width
Mouth Dia
Length
Height
Weight