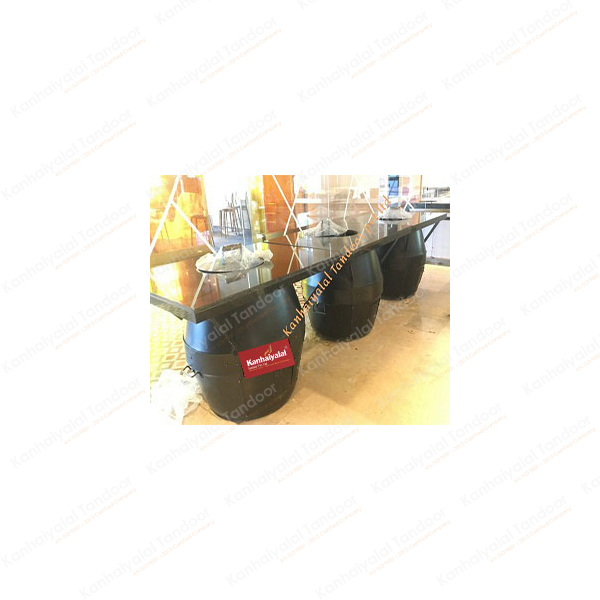 Live Kitchen Tandoor
Black Matt Barrel Tandoor
Kanhaiyalal Tandoor, a Black Matt Barrel Tandoor Manufacturers, has gained their industry presence by crafting the finest pieces of tandoors. Black Matt Barrel Tandoor is not only excellent in cooking but looks aesthetically appealing in indoor as well as outdoor catering events. The black matt finish makes it gorgeous and gratifying. This tandoor is highly acknowledged by cooking experts for its explicit noted properties such as sturdy surface, ease of use, fire-proof, and long life. Cooking in this tandoor not only makes the food uncommon but its presence itself creates a wondrous charm among diners.
Kanhaiyalal Tandoor is known to deliver best quality products across the globe and with this Black Matt Barrel Tandoor, our capability can be seen.
Features
Priced at a competitive rate.
Comfortable and contemporary design.
Proffers in accurate dimension.
Grants Distinguished Quality.
Great Thermal insulation.
Effortless to install and maintain.
Most well-made finish.
Offer rust or corrosion resistance.
THE MOST COMMONLY USED Black Matt Barrel Tandoor DESCRIPTIONS
Model
Width
Mouth Dia
Length
Height
Weight