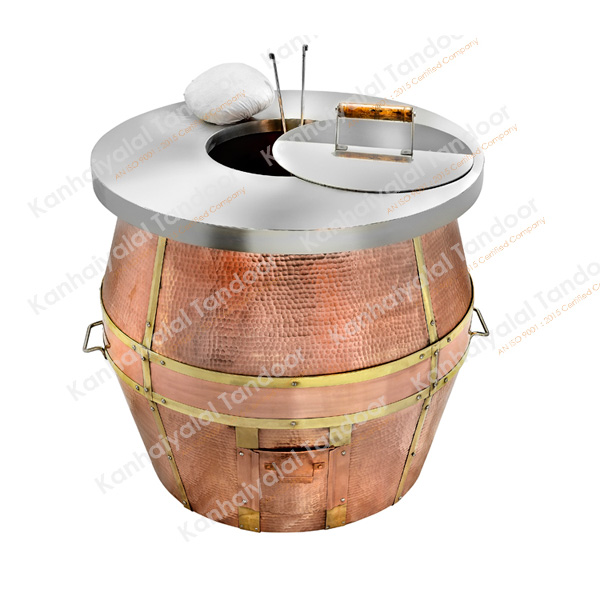 Live Kitchen Tandoor
Copper Barrel Tandoor
Kanhaiyalal Tandoor a well-established name as Copper Barrel Tandoor Manufacturers are backed with relevant market experience who follows international quality standards with modernity in their design but does not leave the basic essence of original tandoor's. Copper Barrel Tandoor is great for different catering purpose, no matter you are using this in small, medium, and large hotels or restaurants, it will get easily fit for all tandoor needs.
Copper Barrel Tandoor is designed by our team of excellent craftsmen who hold distinguished vision and love towards their work including exceptional knowledge and thorough research with which this piece of tandoor stands out as a world-class product. It comes with heavy insulation which ensures high-heat retention within the inside pot, that cooks the food just perfect. Copper Barrel Tandoor offers the unsurpassed high-quality and great value to your money.
Features
Corrosion Resistant Finish
Sturdy Outer Surface Design
Superior Heating Capacity
High Reliability and durability.
Enquiry about Copper Barrel Tandoor

Thank you for contacting with us