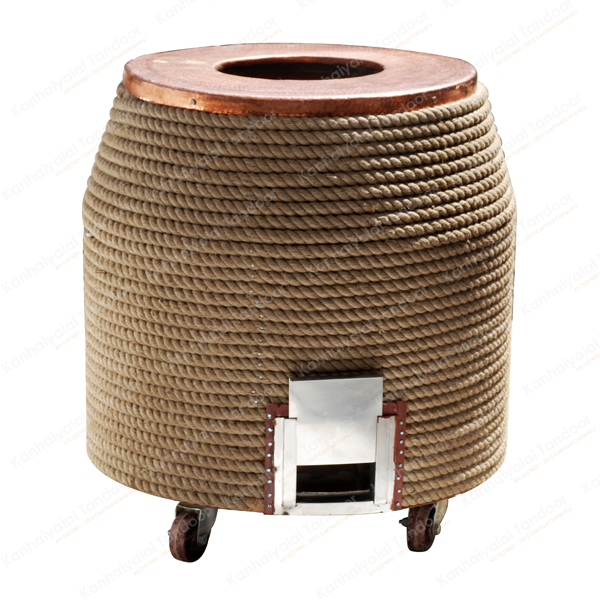 Live Kitchen Tandoor
Rope Tandoor
Kanhaiyalal Tandoor is the foremost Rope Tandoor Manufacturers whose products are distinguished with amid patrons through their noticeable features such as durability, reliability, and nominal cost. Rope Tandoor is one of the unique tandoors which are pleasant in its presence. This product is designed and developed using the latest methods and well-established quality parameters which guarantee its impeccability and consistency.
These Rope tandoors are widely used for indoor and outdoor catering by hotels, restaurants, and other hospitality units. This holds the highest potency as it is made of toughest and strongest raw materials that ensure heat remains inside the pot and outside of the tandoor doesn't get hot. Rope tandoor offers warmth in the food which results in well-cooked and quick dishes.
Features
Priced at a contentious rate.
Luxurious and up-to-date design.
Offers correct dimension.
Presents Outstanding Quality.
Surpassing Thermic insulation.
Smooth in installation and maintenance.
Aesthetic design and finish.
Offer rust resistance.
THE MOST COMMONLY USED Rope Tandoor DESCRIPTIONS
Model
Width
Mouth Dia
Length
Height
Weight