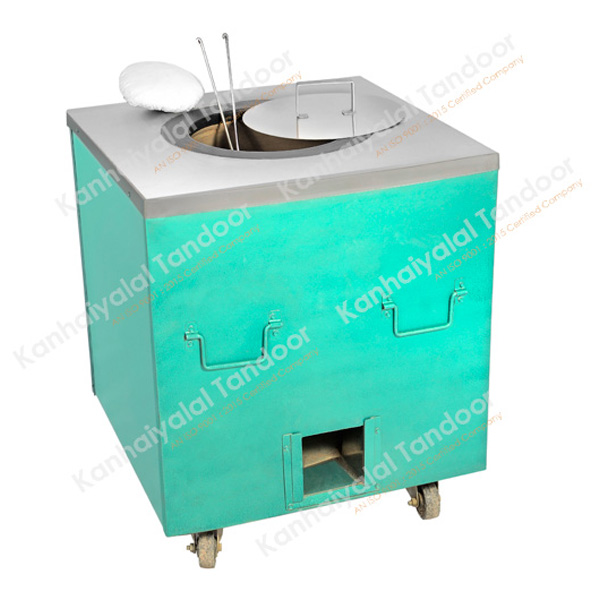 Banquet Kitchen Tandoor, Restaurant Kitchen Tandoor
Mild Steel Square Tandoor with Cemented Top
Kanhaiyalal Tandoor is one of the biggest names as Mild Steel square tandoor manufacturers who are serving this industry from generations with their user-friendly and innovative tandoor designs which offer high durability and efficiency. Mild Steel square tandoor is designed by the multi-skilled craftsman under strict supervision as per the international industry quality standards and keeping in mind the needs of discerning buyers and market.
Tandoors today are playing a very critical role in all types of kitchens especially in commercial kitchens as tandoori food items are not only healthy but are very delicious too. And the type of tandoor used makes it more prominent. This Mild Steel square tandoor is manufactured with the most excellent quality of stainless steel which offers the highest eminence and thermal insulation and also gives every delicacy the required tenderness and an also taste.
Features
Resistance to rust corrosion.
Proper thermal insulation.
Excellent design.
Soundless in operation.
Dimension exactness.
THE MOST COMMONLY USED Mild Steel Square Tandoor with Cemented Top DESCRIPTIONS
Model
Width
Mouth Dia
Length
Height
Weight