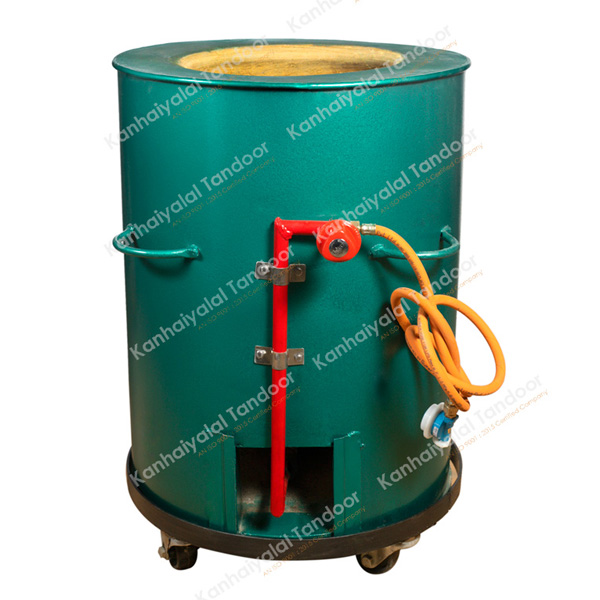 Home Tandoor
Mild Steel Round Tandoor
A clay pot is fitted in a MS round drum / mild steel round drum of 18 s.w.g in a plain design with a provision of ash outlet. Four Handles (collapsible type) are provided for lifting, pushing and pulling.The pot is duly insulated with mineral wool. The top surface is given a fine finish of stainless steel .
Owing to several years of experience and expertise, Kanhaiyalal Tandoor is highly qualitative Mild Steel round tandoor manufacturers. The top levels used in this Mild Steel round tandoor are known for their damage-resistance, durability, and ease of use. This Mild Steel round tandoor is available to our customers at highly economical cost which is most competitive in the market. This tandoor can be easily and conveniently installed and furthermore maintained as they are developed following the international standards of the industry with a discrete quality check process.
Proper ash outlet is created with the help of straps tied around its top, center, and bottom. They are easy in mobility through swivel castors and can also be easily pulled or pushed with strong handles. Thermal insulation is ensured inside the Mild Steel round tandoor pot, which ensures the safety of the user.
Features:
Corrosion resistance
Proper insulation.
Fine design
Silent in operation
Dimension precision
High performance
Enquiry about Mild Steel Round Tandoor

Thank you for contacting with us